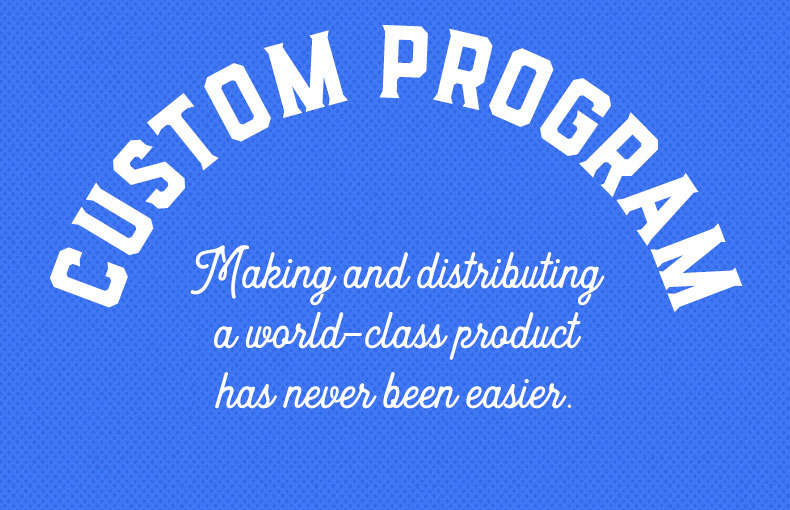 SELL YOUR BRAND WITHOUT THE HASSLE OF AN ONLINE SHOP.
WHETHER YOU HAVE A HUGE FANBASE OR A SMALL FOLLOWING

YOUR BRAND IS OUR PRIORITY!
DEVELOP A WORLD-CLASS BRAND

With your collaboration we'll come up with designs that reflect your style. All our merchandize is 100% customized to your brands' need. We offer a wide range of products suitable to the sport of boxing and an active lifestyle.
The size of you fanbase is not an issue, we can produce 1 or 10,000 pieces of all our products.
THIS PROGRAM WAS DESIGNED SPECIFICALLY TO TAILOR YOUR BRANDS NEEDS

Everything is printed and hand-crafted in-house in Lake Forest, California.

Our process to begin selling your world class merchandize is very easy.
We work together in the design stage, and the rest you leave to us. We will deal with development/ printing, shipping and customer service. Because "your brand is our priority" we make will go the extra mile for your fans.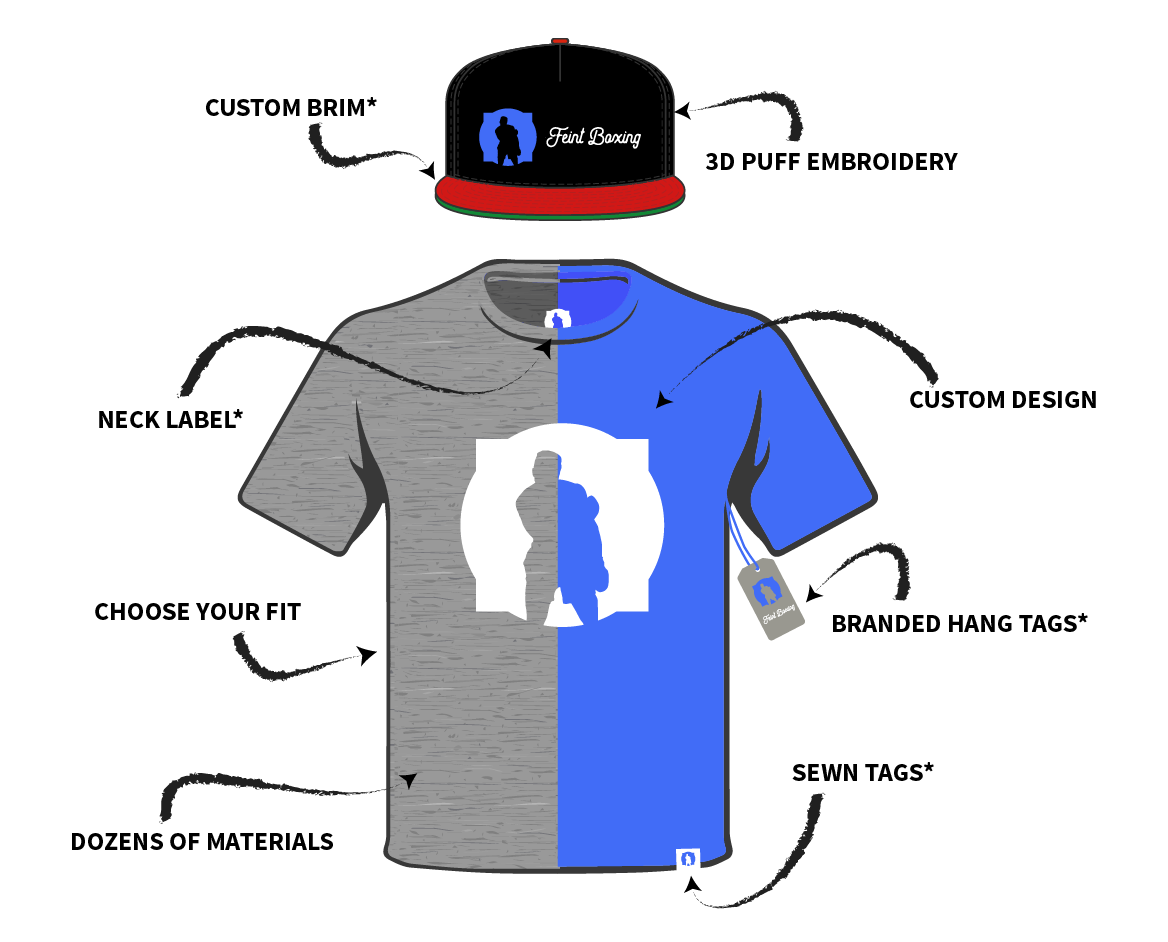 Designs that reflect style

We'll help you develop a line, or just one design for your fight. We offer many products and services.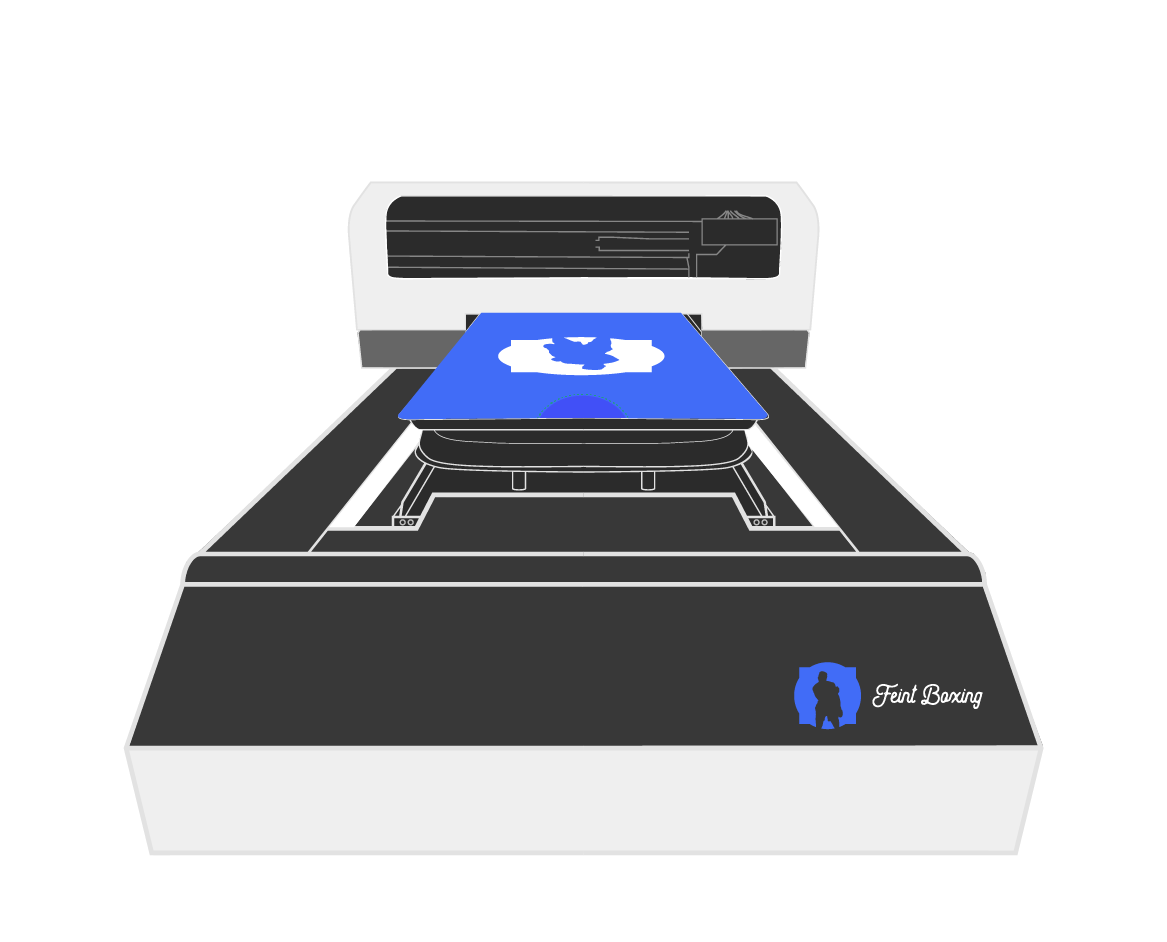 All Feint Boxing clothing and accessories are printed and hand-crafted within 3 days, in Lake Forest, California.

We ship world wide, so you can reach all your fans.
All packaging has your branding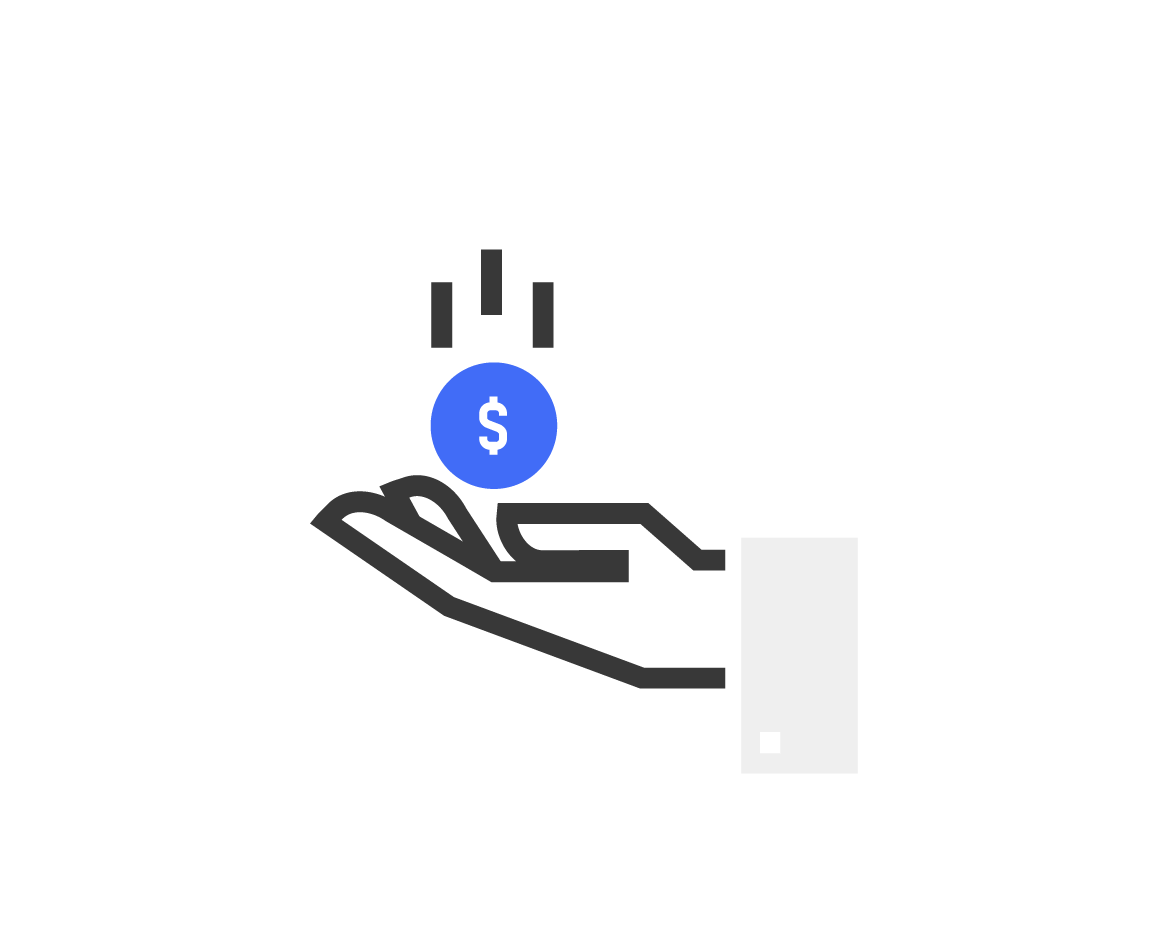 We payout every two weeks. You don't pay anything up front, we pay you when you sell a product.


We are a full-service Design Agency, and Print House.

Our design team can help you develop your clothing brand, create innovative social media content, and deploy a marketing strategy.

Our production department uses the latest in cutting-edge printing technology (screen printing, DTG, sublimation), and the most modern embroidery machines.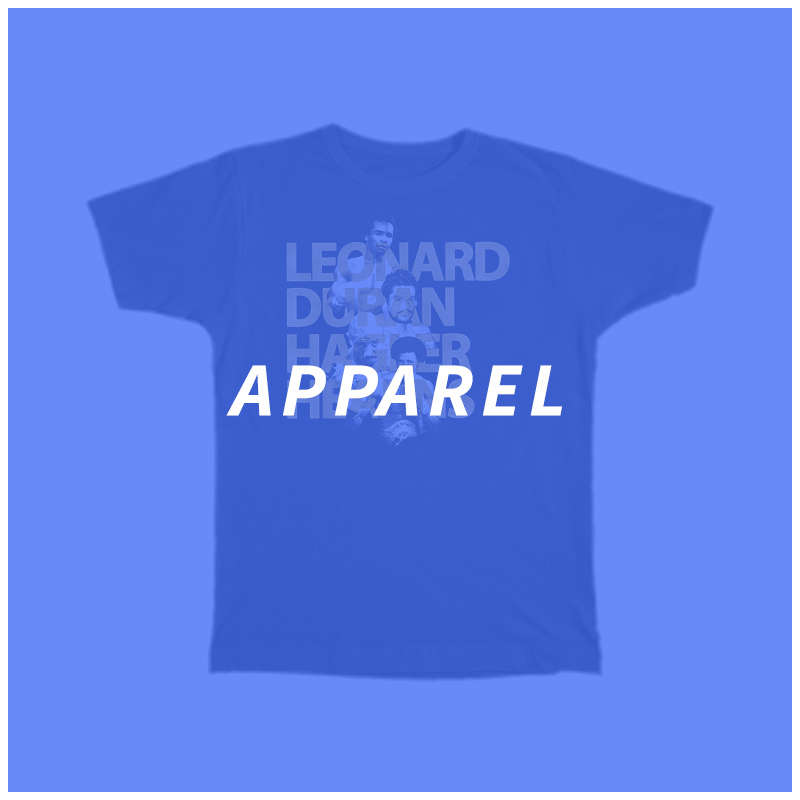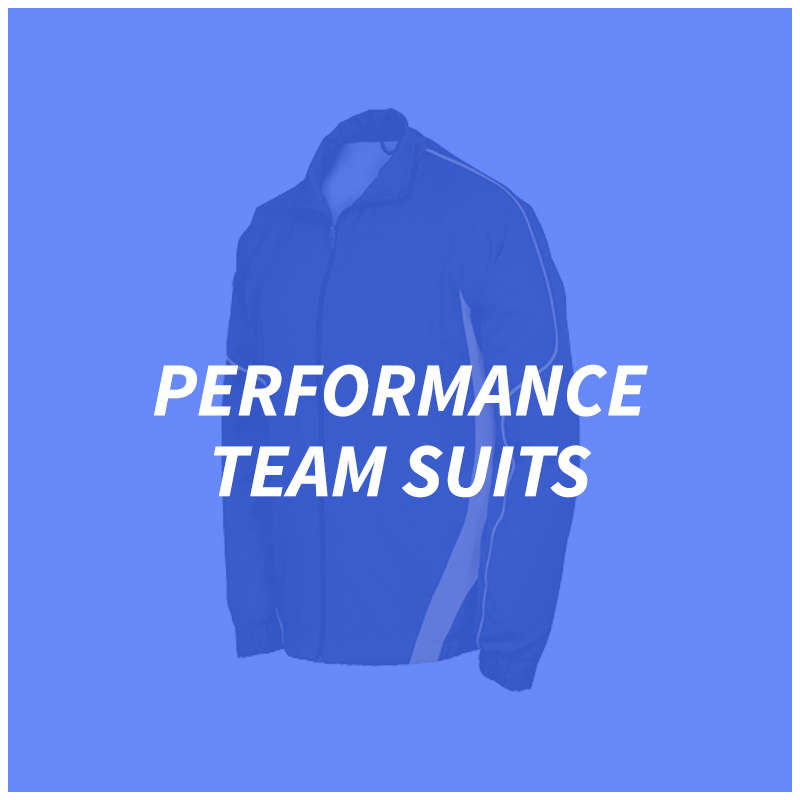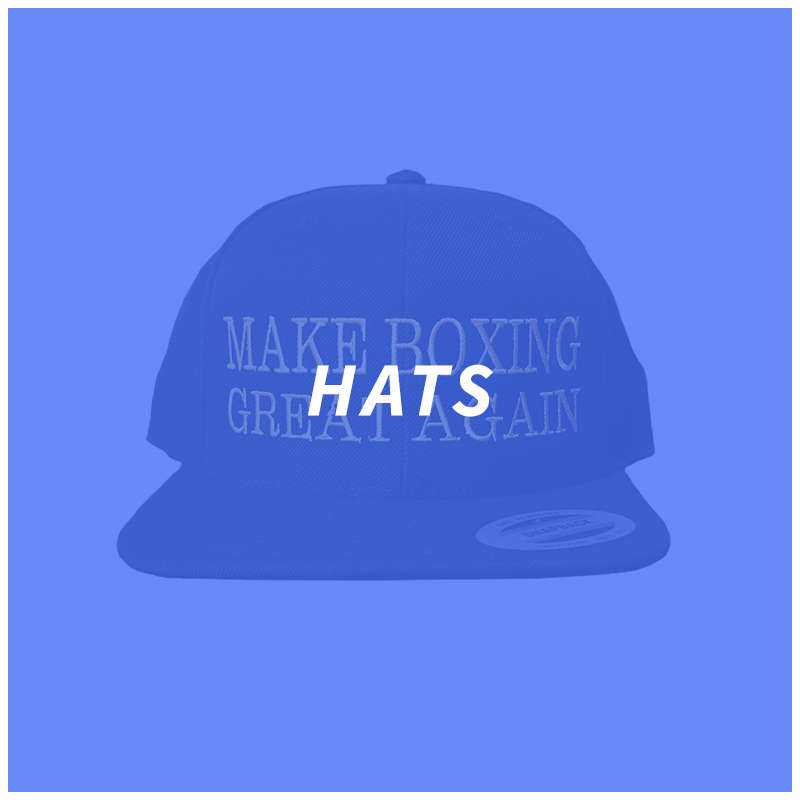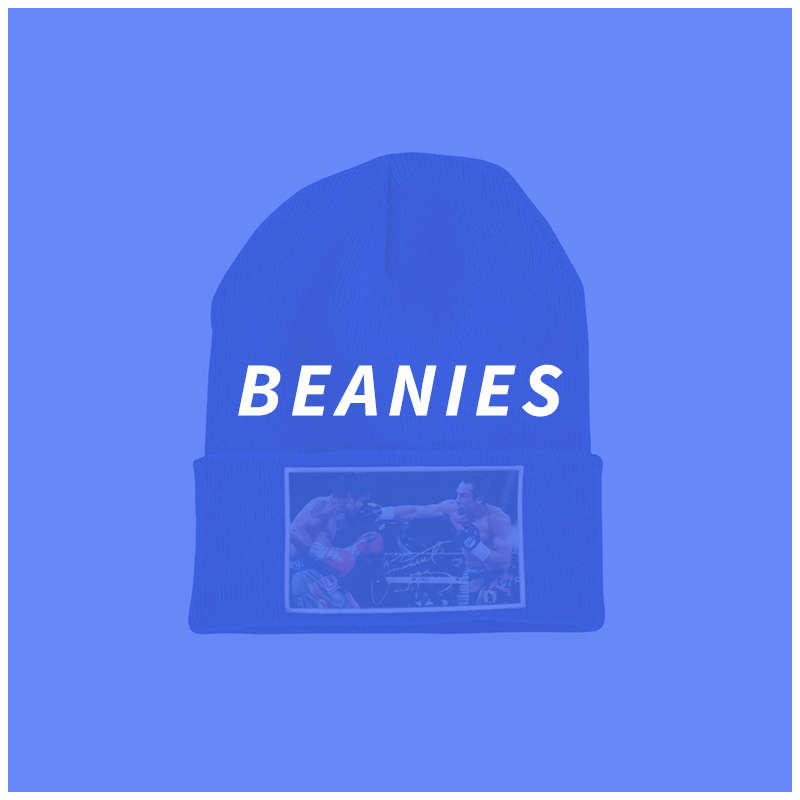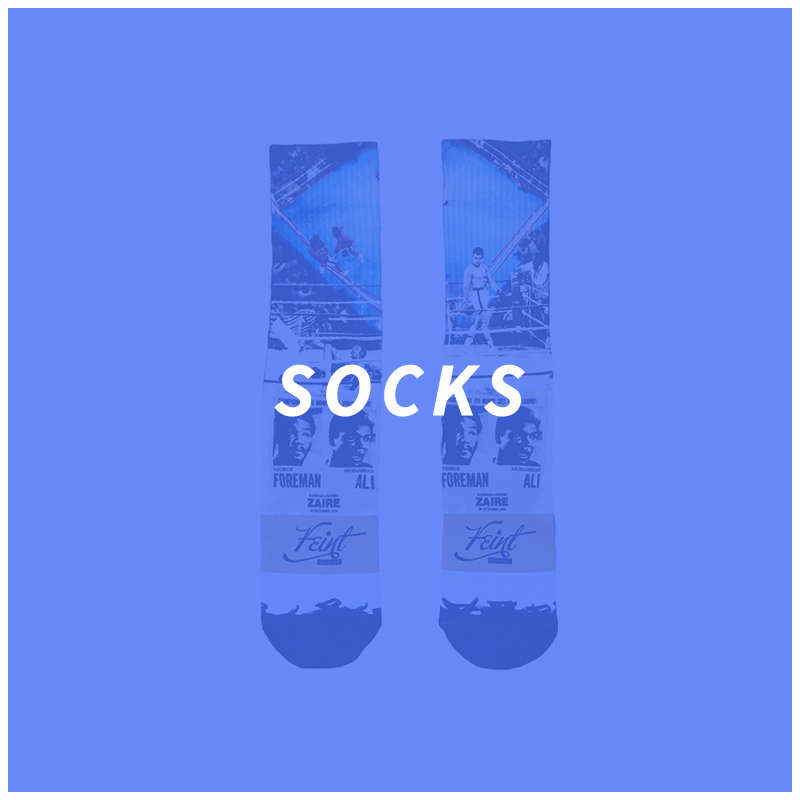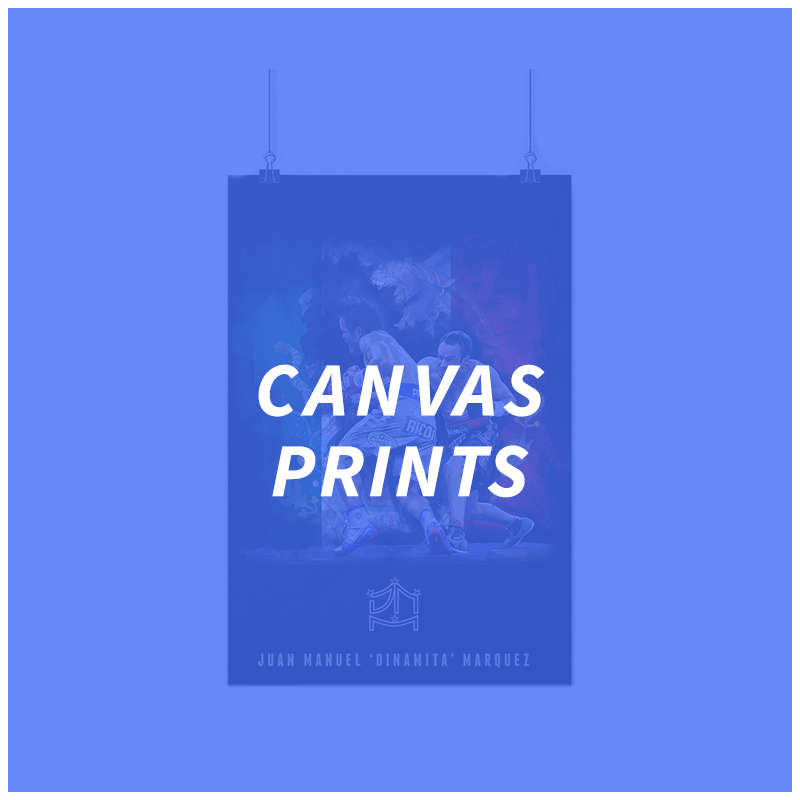 Sky is the limit, it doesn't cost more to let your fans choose from a wide range of products.

Offer your fans world-class product whether you sell one or one thousand products.

Inventory is #1 reason for failed brands. Leave the headache of inventory management to us.

We take care of it all We create your own page at a low fee.
This is what makes us different and a lot more flexible and efficient than the conventional way of selling online.
[powr-image-slider id=f07ac819_1486602631]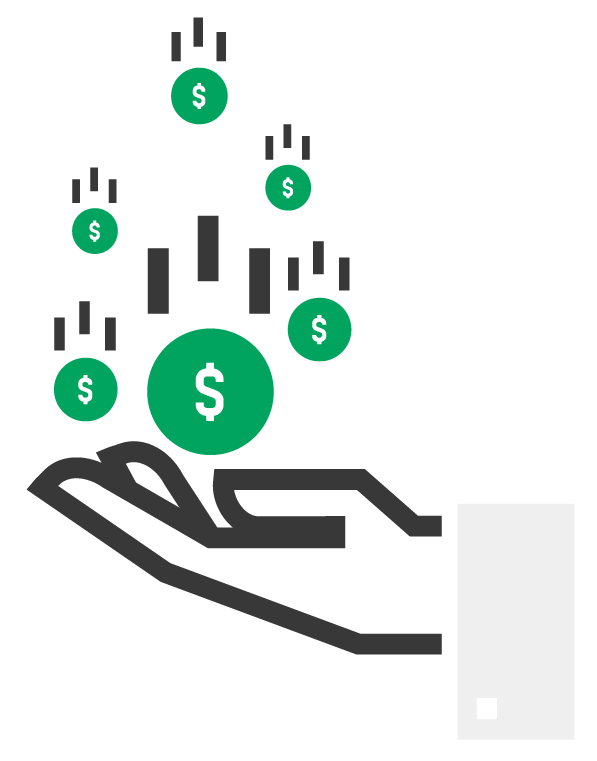 You get paid when one of your items is sold. You can think of this as commission you receive.

You will receive a payment every two weeks.

You will have complete access to your sells and revenue 24/7. So you'll know exactly what you sold and what you payout will be.

In most cases there's no money you pay up-front.

Most pricing is based on volume sold monthly.
This programed is tailored made for you, we would love to discuss further what value we can bring you.


[powr-contact-form id=2959abf0_1485659371]